10 Fun Things To Do in St. Louis This Weekend
St. Louis is a popular city and offers some of the most amazing sights and activities in Missouri, and lucky for you, Suson Pines Apartments offers you easy access to it all! Spend a day exploring all of the amazing shops and restaurants with your friends. Or uncover hidden treasures in one of the amazing museums like the Missouri Botanical Garden! There are so many activities and places to visit for every occasion, like a night out, family fun days, or a quiet day spent with yourself!
Below is our complete guide to every exciting adventure that awaits you here in St. Louis, MO! Being so close to the action at Suson Pines, you'll always have something fun to do while you're in the area.
TOP 5 THINGS TO DO IN ST LOUIS
Towering majestically over the Mississippi River in Gateway Arch National Park on the eastern edge of Downtown, the world-famous Gateway Arch is a breath-taking 630-foot stainless steel monument that serves as a memorial to the United States' westward expansion. The dramatic arch is one of the world's most visited attractions, welcoming more than four million visitors annually. The 70,000 underground Visitor's Center features the Museum of Westward Expansion, offices, and concessions.

The top of the arch are accessible via two 1,076-step emergency stairways, a 12-passenger elevator, and trams in each leg. An observation area at the summit offers breathtaking views of the historic Cahokia Mounds to the east across the river in Illinois and the sprawling St Louis metropolitan area to the west. The surrounding National Park covers nearly 100 acres along the river and is also home to the Old Courthouse, site of the groundbreaking Dred Scott case of 1857.


11 N 4th St St Louis, MO 63102

Just west of Downtown nestled in the sprawling Forest Park, the Saint Louis Zoological Park spans more than 90 acres and features over 18,000 animals across more than 600 species. Spawning from the 1904 World's Fair held in Forest Park, the Zoo has grown to become one of the most highly-regarded in the nation. With habitats ranging from tropical rainforest and African savannah to frozen polar tundra and barren desert, the Zoo transports visitors across the globe.

Circling the Zoo, the Emerson Zooline narrow-gauge railroad ferries guests around the property with stops at many of the most popular attractions and exhibits. The Zoo hosts conservation programs, festivals, and concerts, and can also have rental facilities available for private parties and gatherings. Concession options are available throughout the park and the Safari Gift Shop offers a great selection of books, toys, gifts, and souvenirs to commemorate your visit!


1 Government Dr St Louis, MO 63110

The STL is wild about sports and no team is more beloved than Major League Baseball's Cardinals. With home games at 45,000-seat Busch Stadium in the heart of Downtown, the Cards are one of baseball's most storied and successful franchises, with a whopping eleven World Series trophies and 19 National League pennants in their nearly 140-year history. Over the years, Hall of Famers like Dizzy Dean, Whitey Herzog, Stan Musial, Bob Gibson and Ozzie Smith have donned the Cardinals signature red cap.

Despite losing the NFL's Rams to Los Angeles in 2015, St. Louis sports fans still have plenty of options, including the popular 2019 Stanley Cup Champion St Louis Blues of the National Hockey League, and will welcome a Major League Soccer expansion club beginning with the 2022 season. The city is also a frequent host of collegiate sporting events, including the NCAA Final Four, college football contests, and home games for the St Louis University Billikens.


700 Clark Ave St Louis, MO 63102

Adjacent to Tower Grove Park southwest of Downtown St Louis, Missouri Botanical Garden is a 79-acre botanical garden founded in 1859. The Garden features numerous manicured gardens, including a Gladney Rose Garden, Seiwa-en Japanese Garden, Biblical Garden, Ottoman Garden, Blake Boxwood Garden, English Woodland Garden, Tower Grover House and Herb Garden, Strassenfest German Garden, the Grigg Nanjing Friendship Chinese Garden and many more scattered across the site.

The Garden is also home to the beautiful Climatron, the world's first geodesic dome greenhouse, featuring a lowland rainforest home to over 1,500 plants. Throughout the year, the Garden hosts cultural festivals such as the Japanese Festival and Chinese Culture Days, as well as numerous events, gardening workshops, concerts, and more! Visit the Sachs Museum to view art and artifacts, and stop by the Garden Gate Shop for a plant to start your own botanic garden at home!


4344 Shaw Blvd St Louis, MO 63110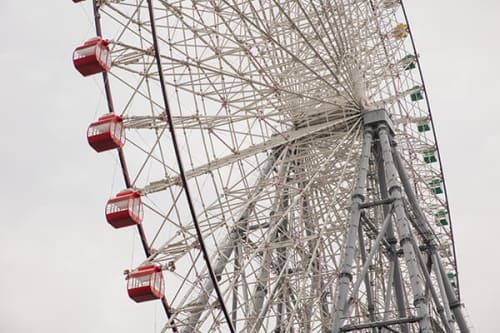 Located in Downtown St Louis, City Museum is a decidedly-unique space sprang from the mind of eclectic St Louis artist Bob Cassilly. The Museum's quirky collections and exhibits defy explanation, with everything from a life-sized Bowhead Whale, aquariums, a tree house, caves, tunnels, slides, a skate park, human-sized hamster wheel, a miniature train, an old-fashioned Ferris wheel, the world's largest pencil, a pond, history and science exhibits, and much, much more.

The Museum opened in 1997 in the former International Shoe Building, with the vast majority of its structures having been repurposed from the defunct shoe factory and other industrial and architectural objects from throughout the country. Outside the Museum, MonstroCity features the Cabin Inn for refreshments and entertainment, large ball pits for children and adults, four-foot wide Slinkies for climbing and crawling, a fire engine, and two suspended Sabreliner aircraft fuselages.


750 N 16th St St Louis, MO 63103

TOP 5 AMAZING PLACES TO EAT IN ST LOUIS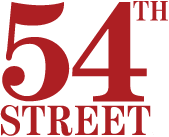 Best Bar Food
Located off South Lindbergh Boulevard in Ronnie's Plaza, 54th Street Bar & Grill features traditional pub fare in an inviting atmosphere. In addition to dozens of beers available on tap, 54th Street serves delicious shareables like wings and nachos, and a wide array of burgers, sandwiches, pastas, steak, and comfort food. Try key lime pie, crème brulee cheesecake, or a salted caramel brownie for dessert!
5310 S Lindbergh Blvd St Louis, MO 63126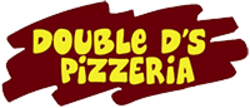 Best Pizza
Adjacent to the South County Antique Mall on Tesson Ferry Road, Double D's Pizzeria is a family-owned local favorite for made-from-scratch St Louis-style pizza, salads, calzones, buffalo wings, toasted ravioli, Italian deli sandwiches, pasta, and more! While you're waiting for your pie, grab an ice-cold beer and pop a quarter into one of Double D's arcade games.
13150 Tesson Ferry Rd St Louis, MO 63218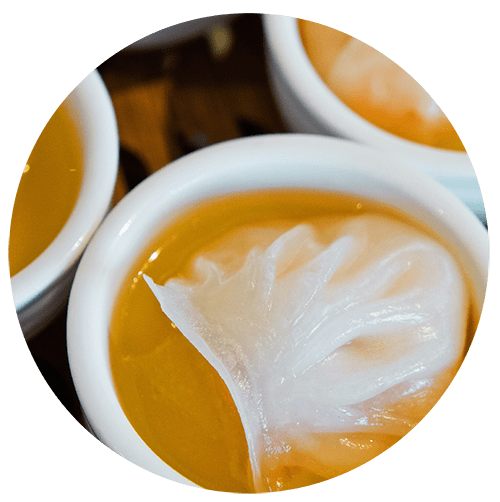 Best Asian Cuisine
Just down the street from Double D's, Liu Shun Wok turns out traditional Cantonese cuisine in assuming digs. Serving everything from contemporary Chinese favorites like General Tso's and sesame chicken, kung pao shrimp, and Mongolian Beef, to egg foo young, chop suey, and chow mein, Liu Shun Wok has something to appeal to all appetites!
13228 Tesson Ferry Rd St Louis, MO 63218


Best Mexican Food
Near the intersection of Meramec Bottom Road and Lemay Ferry Road, Tequila Mexican Restaurant offers traditional, no-frills Mexican dishes along with fresh margaritas and frosty Mexican beers. Kick things off with an order of queso or guacamole, then dive in to fajitas, tacos, enchiladas, burritos, and more. Cap off your meal with sopapillas, flan, or deep-fried ice cream.
5496 Baumgartner Rd St Louis, MO 63129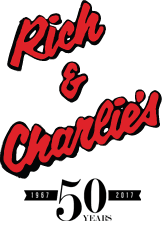 Best Italian
Nestled into the Southpoint Shopping Center off Lemay Ferry Road, Rich & Charlie's serves up authentic, housemade Italian cuisine like lasagna, chicken parmesan, fettuccine alfredo, as well as a variety of local St Louis favorites like toasted ravioli, cannelloni, and St Louis-style thin crust pizza. With four area locations, Rich & Charlies has been delighting St Louisans for more than 50 years!
4487 Lemay Ferry Rd St Louis, MO 63129


Testimonials
I went through about 5 apartments in which I was not pleased with, I finally made it over to Suson Pines Apartments and I can honestly say I'M SO GLAD I DID. The women in the Offices were outstanding. The Maintenance help are also great I've had no problems in the apartment that they couldn't fix, they were all so honest and friendly I couldn't be happier.

- Anonymous
Great community. It's very quiet and the management staff are really friendly.

- Anonymous
"A great place to call "home". The entire staff always greet you with a smile and are very helpful to our needs, and are quick to attend to any problems that arise.

- Anonymous
All the staff members are really nice. I have not had any problems living here and it is very quiet! The ladies in the office are personable and the grounds are clean. I

- Anonymous
Best place I've ever lived. All my neighbors are awesome I never have any problems with anyone. If u need maintenance they come that day to help with anything u need. The ladies in the office are also very helpful and have always helped me with anything I need. Very chill place. Im signing my lease again for the 3rd time cuz honestly this is the homiest place I've ever lived. Not to mention I love my apartment so much. The pool tennis court and dog park are also really awesome.

- Google Review
5 Star Review: I love living at Suson Pines. All of the staff are very professional and friendly and maintenance does a great job at coming out quick if something needs to be worked on, which is not very often. The apartments are nicely sized, with lots of closet space, a large walkout patio, updated appliances, and the grounds are very pretty and relaxing. I also like the fact that they are centrally located and very close to restaurants and businesses.

- Google Review